EDUCATE 123 VISUAL IDENTITY
The business idea was to supply Education equipment to schools throughout the United Kingdom. For that reason, we created a whole Branding system as support for launching a new business. Inspire, Learn, Educate – is a slogan.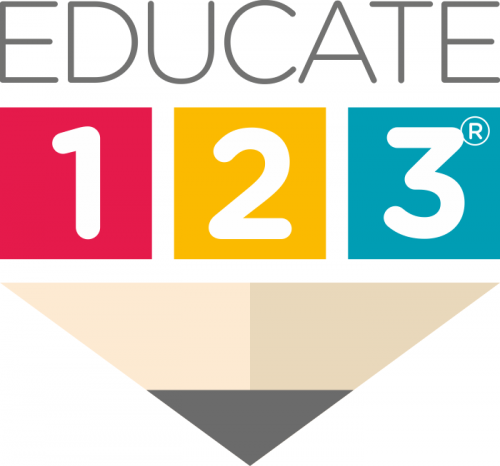 THE SECOND IN A CHECKLIST
The homepage should reflect the whole business idea. Nice banners, colours and pictures speak for itself. Fully responsive design it's a must, with the function to show, to choose, to sell. That's easy as 123.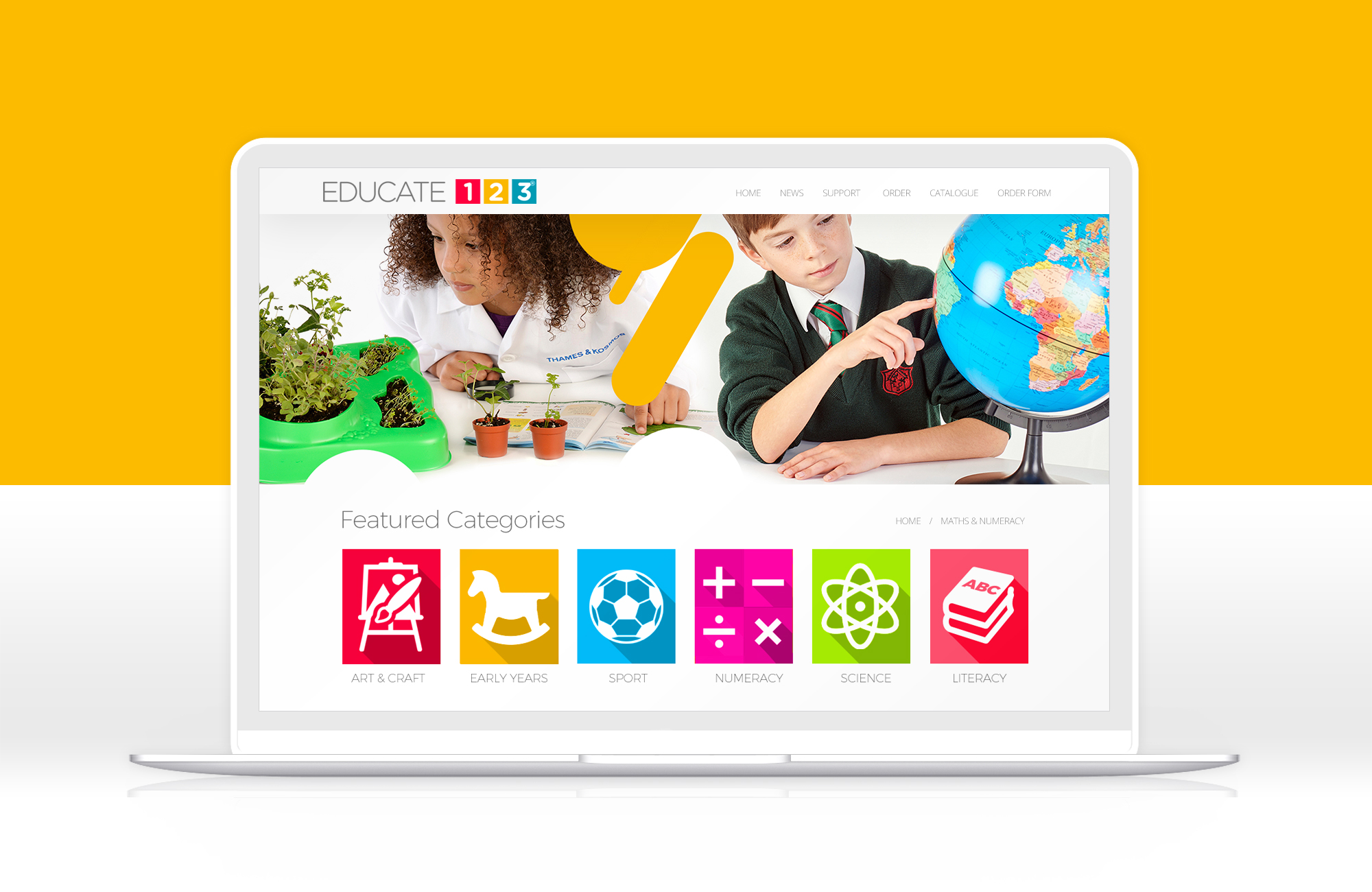 TO DESIGN A CATALOGUE OF PRODUCTS
It packed full of great ideas to make teaching enjoyable experience for both pupils and teachers alike.  A catalogue is a way to show a big range of products. Including almost all directories, by letting to learn more about products specifications.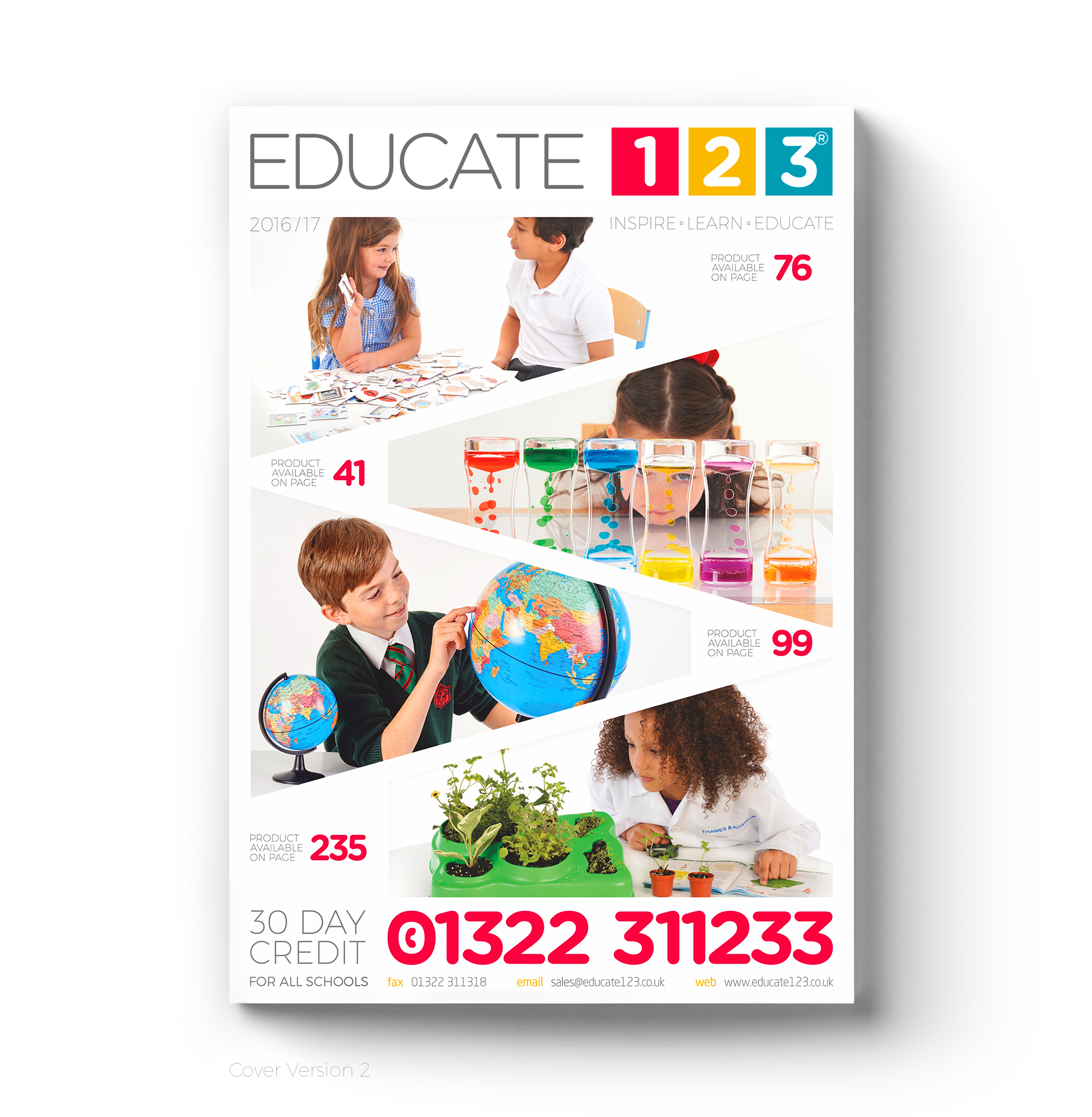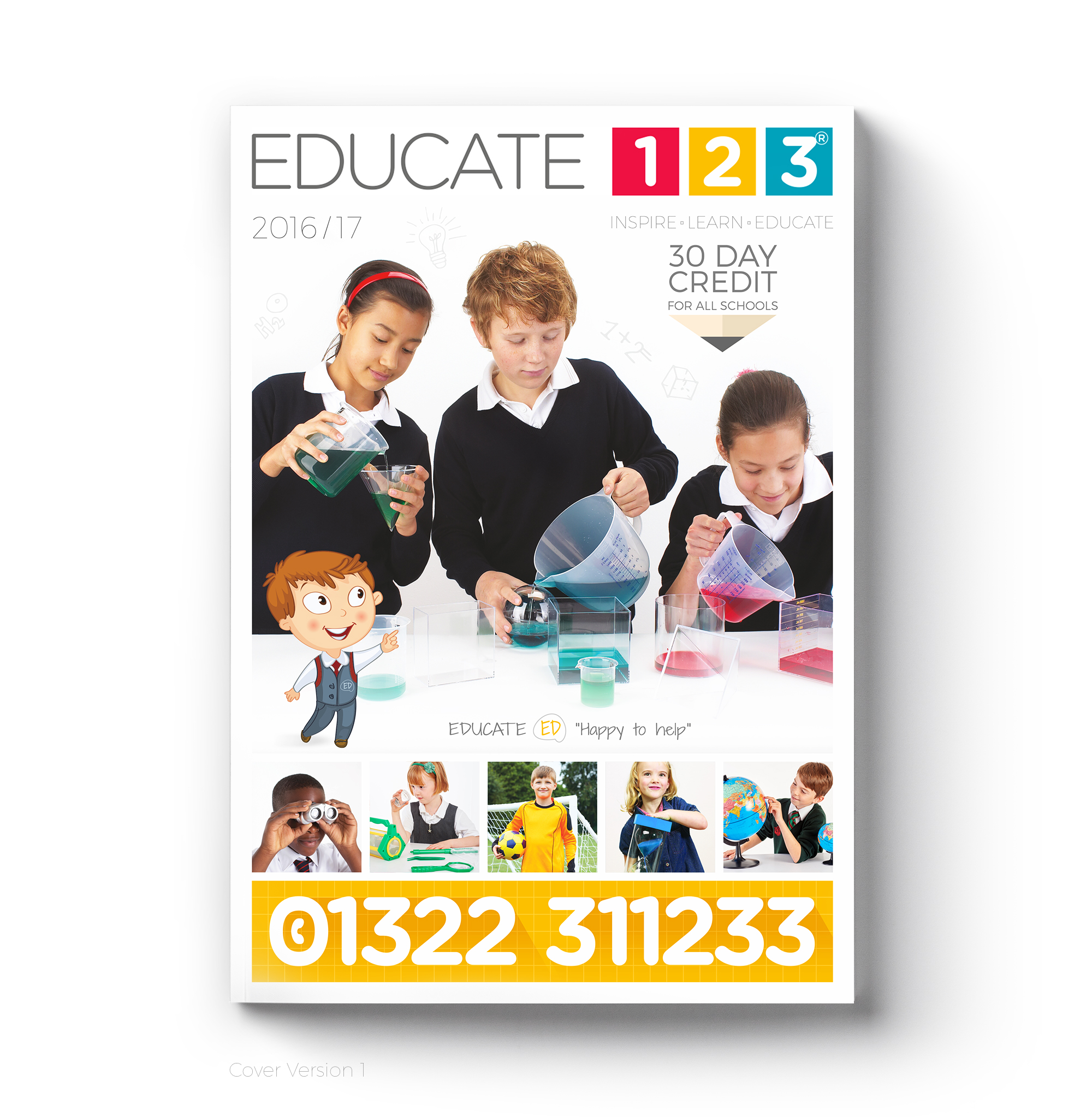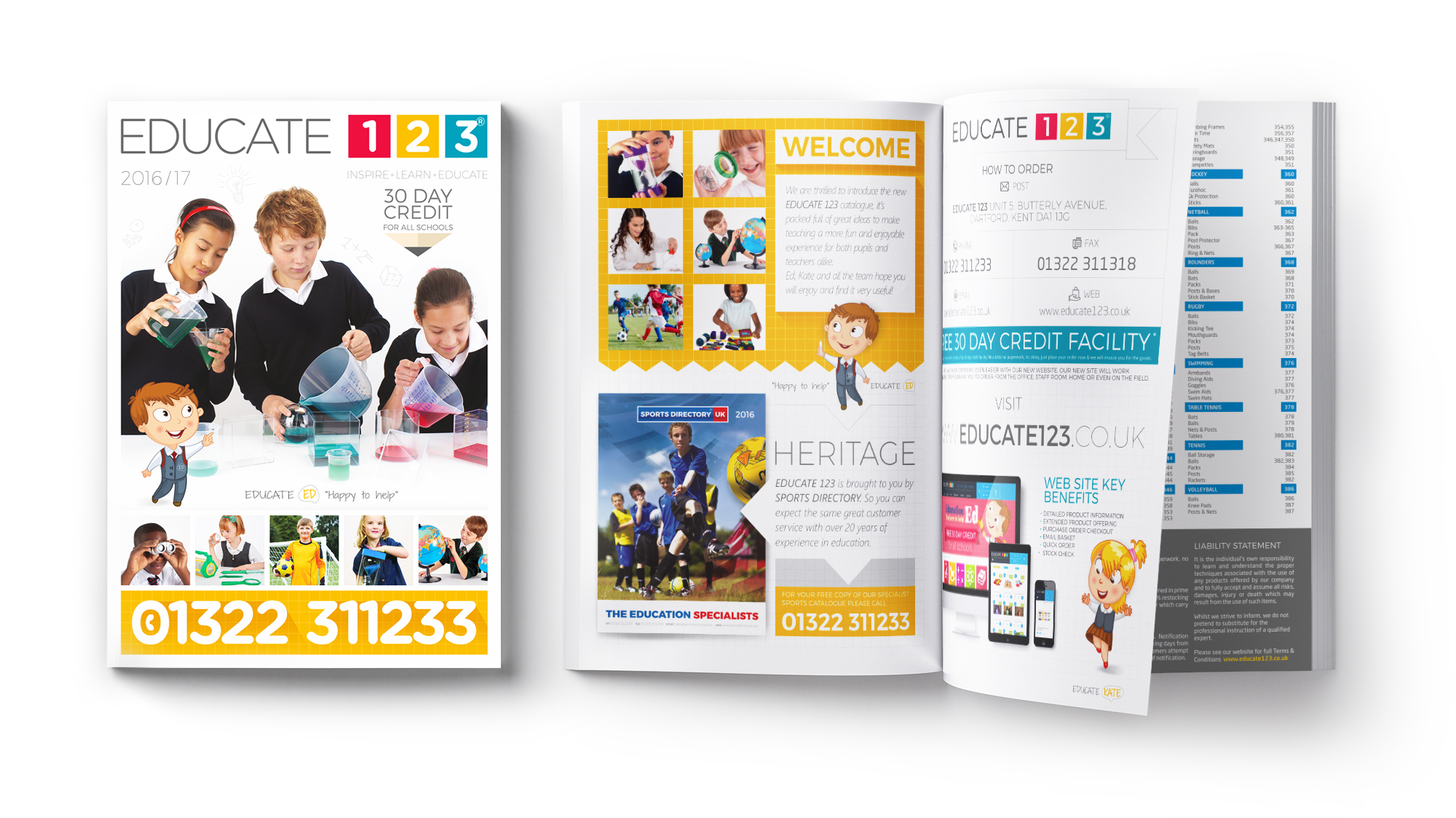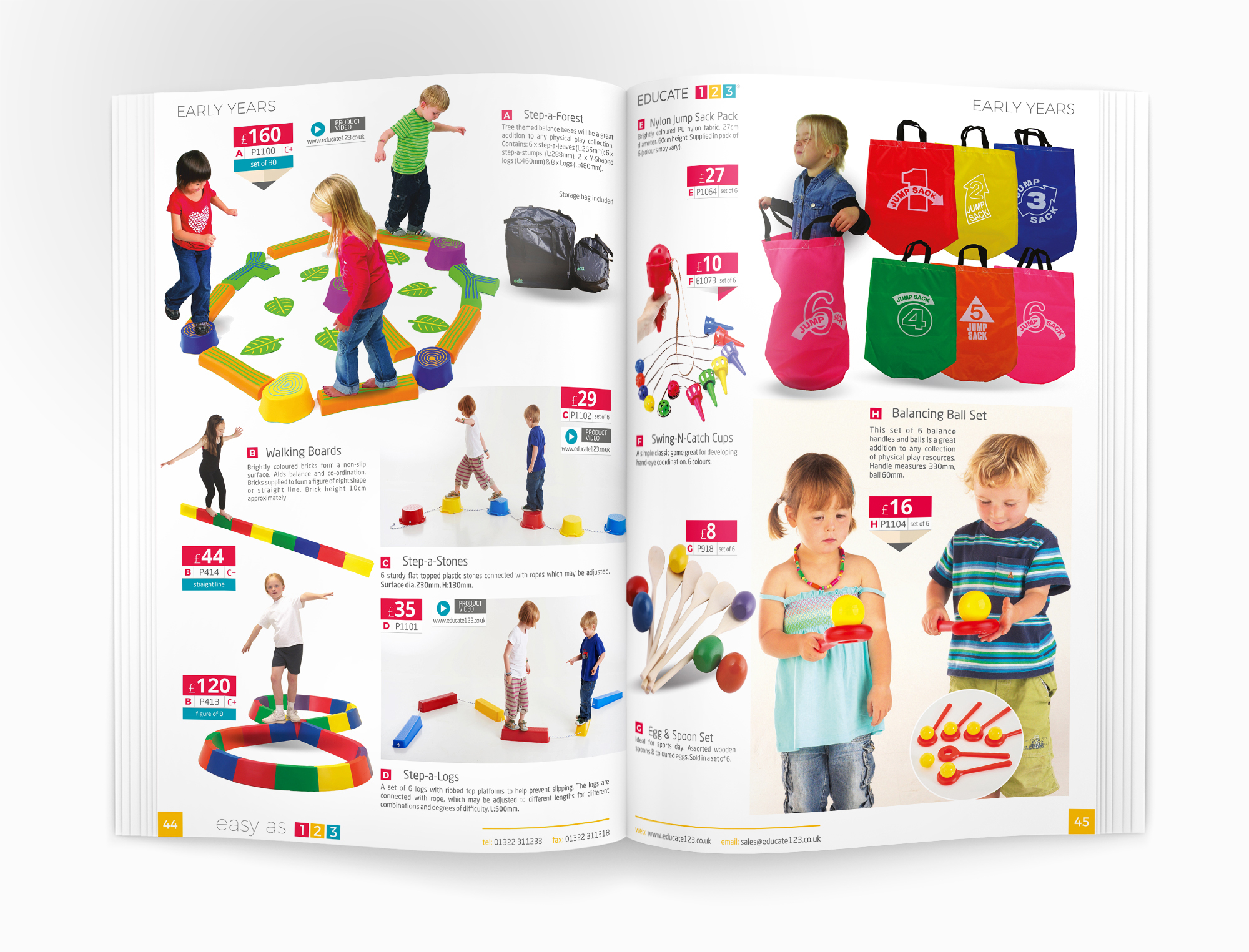 Keep the style clean – simple shapes, bright colours and easy reading fonts. As quick you understand, so quick you take an action.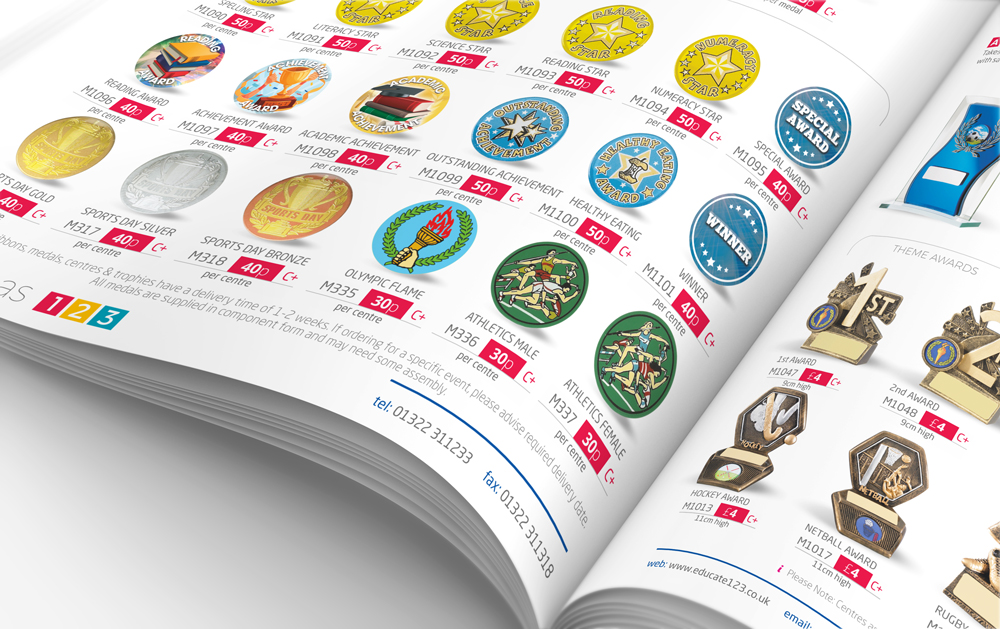 We introduced the characters, Ed and Cate. They will guide you wherever you go. Trust them, they really know all!